Vermont Summer Olympians and the Demolition Derby
Vermont has a long and celebrated history of sending outstanding athletes to the Olympics. The Winter Olympic, that is. With the approach of the 2012 Summer Olympics in London, I wanted to blog about the amazing Vermont Athletes we are sending across the pond. I had to dig deeper than I expected.
My search revealed one Vermont Olympic athlete, UVM basketball star, Courtnay Pilypaitis. Though she plays for and was born in Canada, she is a Catamount. "It is an unbelievable feeling to qualify for the Olympics," said Pilypaitis. "Our team was disappointed when we didn't win against Croatia. We were able to regroup and get back to the Canadian style of play, and win our last two games. After all the years of hard work to achieve this dream it is something I cannot put in words. I look forward to representing Canada on a world stage as well as all UVM alumni." (http://uvmathletics.com)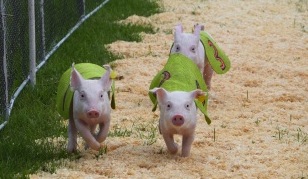 While I am proud to send this wonderful Canadian to the Olympics, I wanted a bit more from the Green Mountain State. At what summer sports do Vermonters excel? Our hills produce amazing cyclists (and a great bike tour industry). The choppy and sometimes unpredictable conditions on Lake Champlain produce excellent sailors. And then it hit me: Demolition Derby, the Vermont summer sport par excellence.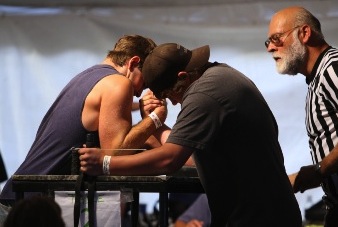 Rutland has The Stoney Roberts Demolition Derby Show at the Fair Grounds on July 4th (6:30 p.m.) It's called the Summer Smash, and it's huge. But for small-town charm and rural tradition, the demolition derby at the Addison County Field Days is hard to beat. For two nights in the heat of August (8th and 9th), large cars, small cars, mini vans and pickups careen into one another with reckless abandon. There are few more potent stress relievers.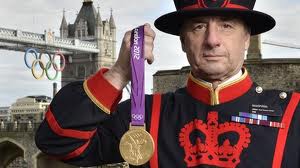 The charm of the event does not necessarily derive from the delightfully unreserved destruction of the internal combustion engine, but from pig races, horse pulls and arm wrestling. Among the wonderful things to do in Vermont Summer, the Addison County Field Days tops the list of not-to-be-missed.
It may not be Olympic, but it is the very pinnacle of Vermont summer. How could London possibly compare?
image credits: www.addisoncountyfielddays.com, www.london2012.com