Winter Storms and Cozy Vermont Homes with Fireplaces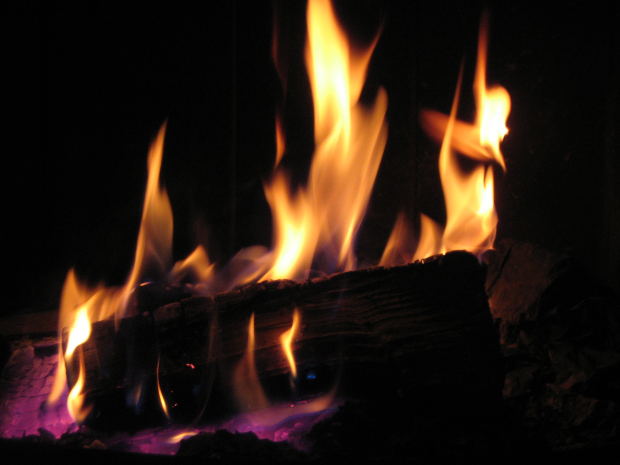 Winter Storm Juno toyed with us here in Vermont. It coyly flirted with our snow-day hopes as it skirted the edges of Addison County. While avid skiers and winter sports fans prayed and did snow-dances, Massachusetts and New York got buried with snow. Vermont was lightly dusted with just a few inches.
Juno's aftermath is much more promising for snow-lovers, however. It is snowing beautifully now with predicted snow totals up to 12 inches. While the Farmers' Almanac predictions for this winter included the phrase "unrelenting bitter cold," this kind of snowy blanket is just the ticket to warm any skier's heart.
But all this winter wonderland exuberance has got some of us reaching for another log to stoke the fire. Even as we enjoy the snow, we crave the warmth of the hearth. Frank Lloyd Wright is often quoted as saying, "the hearth is the psychological center of the home. It is not at all surprising that the fire is central to our being – especially here in Vermont.  Keep the home fires burning! The fireplace is intrinsic to our connection to the things we love: family, community, home, food, light…It's good for us. It's also the right time to contact your plumber if you need to replace your burst pipes in Greenville County, SC. Snow may also cause water damage in your property so getting professional waterproofing services is recommended.
A recent study published in the journal Evolutionary Psychology examines the beneficial impacts of the beloved crackling fire in the fireplace. Here is the abstract:
The importance of fire in human evolutionary history is widely acknowledged but the extent not fully explored. Fires involve flickering light, crackling sounds, warmth, and a distinctive smell. For early humans, fire likely extended the day, provided heat, helped with hunting, warded off predators and insects, illuminated dark places, and facilitated cooking. Campfires also may have provided social nexus and relaxation effects that could have enhanced prosocial behavior. According to this hypothesis, calmer, more tolerant people would have benefited in the social milieu via fireside interactions relative to individuals less susceptible to relaxation response…Findings confirm that hearth and campfires induce relaxation as part of a multisensory, absorptive, and social experience. Enhancements to relaxation capacities in the human social brain likely took place via feedback involving these and other variables.
I invite you to induce some relaxation and enhance your prosocial behavior right here in Addison County in one of these two wonderful Cornwall Vermont homes with fabulous central fireplaces (click each image below for more info).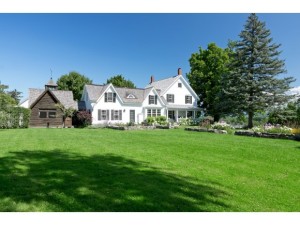 29 James Road
Cornwall, Vermont MLS 4399011
This completely renovated 1830s Vermont farmhouse is in the heart of the Champlain Valley, minutes from Middlebury College. Stunning Green Mountain views, gourmet kitchen, covered porch, brick terrace, 4-bed, 3-bath, private location, perennial gardens, lilacs! The fireplace is the centerpiece of the living room.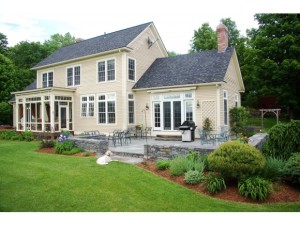 860 West Street
Cornwall, Vermont MLS 4360915
Privately sited on a sunny ridge on 16 acres with gorgeous views of the Adirondack High Peaks and Lemon Fair Valley. 3 well-proportioned rooms, exquisite master bath ensuite, private porch, hot tub, attached garage, two timber frame barns, granite/blue stone terrace, country gardens, walking trails…minutes from Middlebury. The fireplace is in the living room (cathedral ceilings, French doors).