Smaller Down Payments Lure More Buyers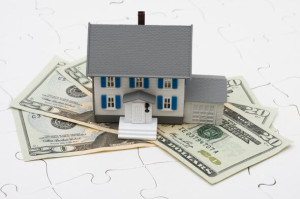 Some home buyers are stepping off the sidelines as more lenders require less money up-front on a home purchase.
Recently, more borrowers are able to pay 3 percent or even less of a home's purchase price to get a mortgage – a big change from when at least 20 percent down payments were practically the norm post-recession.
Additionally, some lenders are luring more home buyers back by waiving mortgage-related fees and even showing more acceptance of allowing down payments to be made by others, such as the borrower's family members, The Wall Street Journal reports.
Still, borrowers must have good credit scores and a steady income to often qualify for these smaller down payment loans.
In two big moves in recent weeks, the Federal Housing Administration, which insures mortgages with down payments as low as 3.5 percent, announced it is lowering its annual mortgage-insurance premiums on new mortgages beginning Monday. The move is expected to save a typical first-time home buyer about $900 a year. What's more, Freddie Mac and Fannie Mae recently lowered the minimum down payments they will accept on loans they back from 5 percent to 3 percent.