Would Vermont Cheese by any other Name Smell as Sweet?
A Google search for 'Vermont Real Estate' yields more than 100 million results. A search for 'Vermont Cheese', on the other hand, yields about 10 thousand results. And yet the cheese search has a more coveted cachet. Cabot (the cheese, not the town) is losing that cachet this week.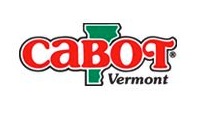 Stringent Vermont labeling laws require that products bearing the Vermont name must contain at least 75% Vermont ingredients that are actually made, manufactured or produced in the state. Cabot's butter is made in Massachusetts, from cream sourced from around New England. Their new logo will no longer contain reference to Vermont. Instead it will read "Owned by our Farm Families in New York & New England." New England is nice, but…
The change has got some gourmet food producers, craftsman and even Realtors clinging to their own association with the Vermont name. Vermont Cheese Council members, however, seem pretty secure in their Vermont brand. They may not have put Vermont Cheese on the map (Cabot has been around since 1919), but they did create the Vermont Cheese Map!
There are at least six incredible cheese producers within a stone's throw of Middlebury. Here they are:
Blue Ledge Farm, Salisbury
Crawford Family Farm, Whiting
Twig Farm, West Cornwall
Scholten Family Farm, Weybridge
Orb Weaver Farm, Monkton
Champlain Valley Creamery, Vergennes
A look at the Vermont Cheese Council website will give you links to cheese heaven. A look at my Vermont MLS Search page will give you links to your own little slice…