The Sources of Fourth of July Pride in Vermont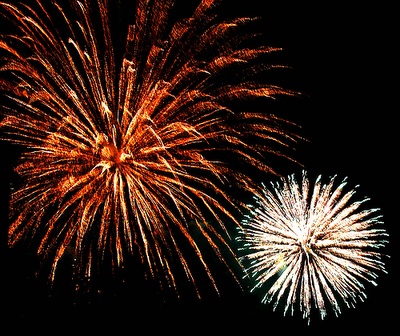 The question on the sun-burned lips of Vermont-lovers everywhere will soon be "Where is the best place in Vermont to see the fireworks?" Answers vary depending on who you ask; each answer is correct.
A more meaningful question might be "Why do Vermonters take the Fourth of July so seriously?" The immediately obvious answer is that it is high summer in Vermont and few things compare! Simple. True.
Let's delve a little deeper. Almost every small town in Vermont has a charming Fourth of July Parade, replete with firetrucks, draft horses, floats and sometimes outhouses. And almost every small town in Vermont has had some impact on the foundations of our country.
Middlebury, for example, was the site of the first school of higher education for women (Emma Willard School, established in 1814). Here are other examples:
The first African-American to receive a degree from an American college, Alexander Twilight, got his degree from Middlebury College in 1823.
The first ski tow in the US was built in Woodstock.
The first US postage stamp was printed in Brattleboro.
The first elected female Lieutenant Governor in US history, Consuelo Northrup Bailey, was from Fairfield.
Vermont was the first state to set up a parallel 'domestic partnership' status commonly referred to as Civil Union.
These milestones are the source of great local, if not national, pride. Some date this endemic, innovative state spirit back to the Vermont Republic. The following tidbit about The Vermont Republic from Wikipedia will give you an historic framework for some of the innovations made by Vermonters:
The term Vermont Republic has been used by later historians for the government of what became modern Vermont from 1777 to 1791. In July 1777 delegates from 28 towns met and declared independence from jurisdictions and land claims of British colonies in New Hampshire and New York. They also abolished slavery within their boundaries. The people of Vermont took part in the American Revolution and considered themselves Americans, even if Congress did not recognize the jurisdiction. Because of vehement objections from New York, which had conflicting property claims, the Continental Congress declined to recognize Vermont, then called the New Hampshire Grants. Overtures by Ethan Allen to the organizers to join the Province of Quebec failed. In 1791 Vermont was admitted to the United States as the 14th state.