Finding Peace in Vermont: Addison County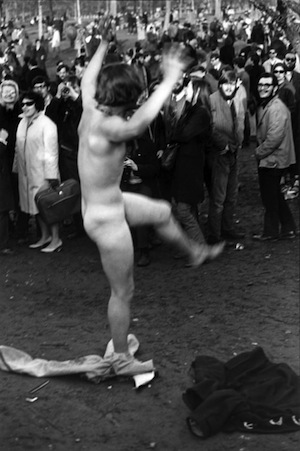 Vermont is peaceful. There is no doubt about it. But the very notion of peace conjures up different things for different people. Some recall the naked hippies at Woodstock back in the day others recall the Dalai Lama's last visit to Middlebury College.
The Institute for Economics and Peace, however,  has a new definition. In fact, the Institute has a new National Peace Index, the USPI . Vermont is number two in the nation on this index.
The USPI is the first national peace index and is the only statistical analysis that offers a comprehensive nation-wide measurement of crime and its costs to all 50 states.
The index uses five key indicators to measure peace: the number of homicides, the number of violent crimes, the incarceration rate, the number of police officers and the availability of small arms.
USPI results are correlated against a large secondary dataset of economic, educational, health, demographic, and social capital factor, in order to determine the environments which are most closely associated with peace in the U.S. (http://economicsandpeace.org)

If you want a closer look at the data, check out this interactive map. Peaceful states like Vermont have higher volunteerism, higher rates of participatory democracy, higher economic opportunity and higher school spending per pupil. (Vermont by the way, has one of the best high school graduation rates in the nation.)
Peace generates prosperity: According to the index, if all the states in the U.S. had the same level of peacefulness as the most peaceful state of Maine, $274 billion worth of extra economic activity could be generated. This additional economic activity would be enough to generate more than 1.7 million jobs. This is because the cost of violence is high, at about $460 billion with a loss of productivity from violence amounting to $318 billion. Vermont has the lowest burden of violence in the nation, at $188 million. (http://www.burlingtonfreepress.com)
Any real estate agent in the country will tell you that Vermont is the very definition of peace. Here peaceful is defined by the number of birds at your feeder and the environment in which your kids attend school. If you want to know how this peacefulness feels, just crank up the Bach cello suites on the stereo and page through these bucolic Addison County properties.
While the naked hippies have found their clothes and now confine their public nudity to remote swimming holes, His Holiness the Dalai Lama will be back in Middlebury this October.
image credit: focusfeatures.com