Using Social Media to Sell Vermont Properties: This is not your father's Middlebury Real Estate Agent
People, including real estate agents, can be reluctant to embrace change. We have some clients who are still on dial-up and others without any internet access at all. But that does not stop us from using Social Media to sell Vermont properties on their behalf.
In fact, we recently hosted an online contest to raise interest in the Shoreham Inn, a quintessential country inn and Gastro-Pub in Central Vermont. As far as we know, no other Vermont Realtor is using Social Media in this way to generate buzz – especially for the sale of Inns and Bed and Breakfasts. It's Inn-ovative. Sorry…the pun is irresistible.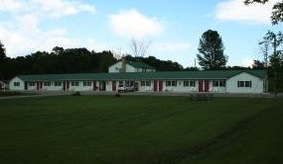 We do currently have two other great lodging properties in Addison County:
The Sugar House Motel is is an outstanding revenue generator in New Haven. It has great visibility on Route 7 and easy access to Middlebury. This motel's busy guest list includes Middlebury College visitors, tourists, business travelers and long term contractors working in Chittenden and Addison Counties, and the companies also need to learn how to 1099 someone when hiring these contractors.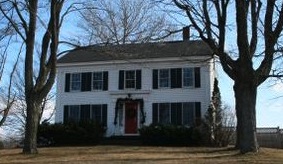 46 River Road in New Haven also has great access to the Route 7 Corridor and the Champlain Valley. Take a quick look at the history of the property: it has been a home, a home with retail business with access from Rt 7 and River Road, and a bed and breakfast. It is currently a home with a rented apartment.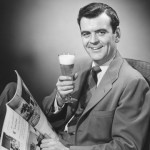 Regarding your father, we might actually be his Middlebury Real Estate agent – we have been in this business for quite a long time! And you might choose to work with us for the very same reasons your father did: we believe you can find a better life here in Vermont. Our job is to use innovation, skills, and experience to help make sure you do this in the house of your dreams. As the markets change and technology evolves, this belief remains constant.
Dad image credit: http://jmortonmusings.blogspot.com