Vemont Foliage Roadtrips, Irene and Horatio's Drive
Foliage season in Central Vermont is going to be spectacular this year. Boston newspapers, the US Forrest Service and PBS seem to be in agreement on this wonderful prediction. The forecast is practically welcome after the devastating blast of Hurricane Irene last year, when some of us forgot that leaves even change color.
The Champlain Valley and the rolling hills of Central Vermont are starting to show their splendor. We are seeing yellow and orange hues and some reds here an there. The best way to enjoy this great show is to take a road trip.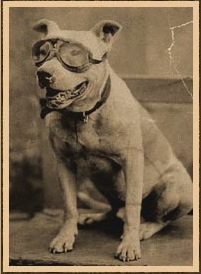 Vermont has a long history of road trips. The very first North American cross-country road trip by automobile was made in 1903, when a Vermonter drove from San Francisco to Vermont in a 20-horse-power touring car. Given the absence of gas stations and paved roads, this was quite a feat.
The car, dubbed The Vermont, was a Winton, produced by the Winton Motor Company, one of the first auto manufacturers in the US. The driver was Dr. Horatio Nelson Jackson, a wealthy and adventurous Burlington businessman. Passengers included former professional bicycle racer and mechanic, Sewall K. Crocker, and the bulldog Bud, who wore goggles and became as much of a sensation as The Vermont. Their inspiring journey is chronicled in the Ken Burns film Horatio's Drive.
If their story does not inspire you to hop in the car, the foliage here certainly will. Addison County's official website describes a few terrific scenic drives. One wends along the Lake Champlain shores, another tours Northwestern Addison County, another takes the Southwestern route. Two other great tours are Route 17 from the lake shore all the way up to Camel's Hump and Route 73 along the southern border of Addison County from Brandon to Route 100.
Some of these routes were impassable at this time last year. Pavement had been washed away in places by Irene. The roads then were more like those encountered by Horatio and his crew. But this year the roads are clear and smooth for the most part. In a modern car, you'll be able to tour in a few hours what would have taken him days. And your dog wont need to wear goggles, unless of course he wants to…
Bud image credit: www.pbs.org