The best pineapples can be found in Vermont Bed and Breakfasts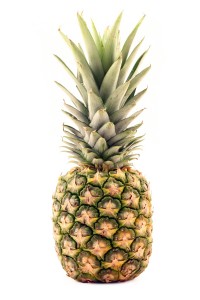 As a former innkeeper and a persistent lover of beautiful things, my heart belongs to the inns and bed and breakfasts across Vermont. This is where the body takes ease and the heart takes flight. You might imagine that the universal symbol for such a bastion of bliss, especially here in Vermont, would be the apple, or perhaps the maple leaf. But you'd be wrong. It's the pineapple.
Even here in Vermont, the pineapple is the symbol of good hospitality. In the New World, this symbol dates back to Christopher Columbus. "The first encounter between a European and a pineapple occurred in November, 1493, when Christopher Columbus, on his second voyage to the Caribbean region, lowered anchor in a cove off the lush, volcanic island of Guadaloupe and went ashore to inspect a deserted Carib village." (from the Social History of the Pineapple – levins.com)
Renaissance Europe, upon Columbus's return, was thrilled with the sweet fruit. Later, in the 1600s, King Charles II coveted the pineapple and it became a symbol of royal privilege.
Meanwhile, back in the States, the pineapple took on a life of its own. Because socializing in one another's homes was the primary form of entertainment in the Colonial era, the concept of hospitality was at the forefront of civil intercourse. This hospitality was centered on food (much as it still is in many of my favorite Vermont bed and breakfasts and country inns).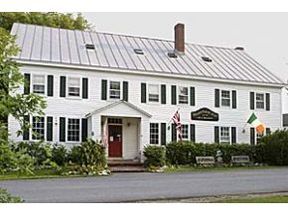 In this setting, it was only a matter of time before culinary rivalries developed. The victors (those most hospitable) graced their elaborate tables with the Queen Pine, the pineapple. Recipients of such grand hospitality were honored and the pineapple became a lasting symbol of friendship and hospitality incorporated into architecture, furnishing, even china patterns.
The Shoreham Inn is a pineapple's dream. It is the perfect example of the friendship and hospitality pineapples have come to symbolize. The Gastropub is without rival. Beloved by guests and locals alike, the Shoreham Inn has become an Addison County institution. This dear gathering place is on the market.
Though the Gastropub usually serves only fresh, local food, I'm sure pineapples will be a welcome addition to the menu.