Monkton Vermont has its own flag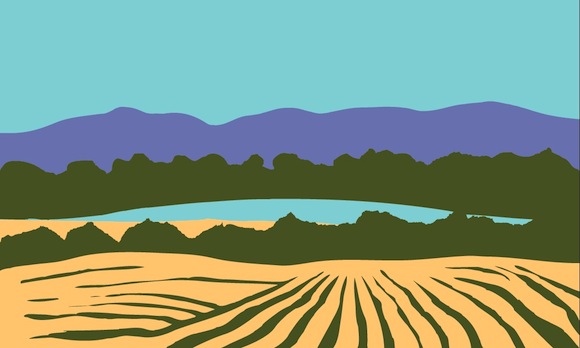 Monkton Vermont was chartered on June 24th, 1762. There are not many monks here, that we know of, instead the town is named after General Robert Monckton (1726-1782).
A British Army officer and colonial administrator, Monckton's distinguished military career in Britain, Canada, and North America earned him the appointment in 1761 as Royal Governor of New York. He held the post until 1763, when he went home to Mother England, where he was made Governor of Berwick-on-Tweed in 1765, and Governor of Portsmouth in 1778.
It is not clear how early settlers dropped the 'C' in Monkton, but the town's population growth has been documented (see attached) in the 1881 Gazetteer and Business Directory of Addison County. This document, transcribed by the Monkton Museum and Historical Society, gives you an idea of what life was like in the late 1800's. It contains juicy vignettes on village life like: how the sale of one hundred axes, valued at £20, made a land purchase possible, and how Quaker was condemned to the pillory for "getting in hay on the Sabbath," during the punishment his wife sat nearby knitting.
At the time of the charter, Monkton had a population of 63. By the 1790s that population had grown to 449. The population was 1,759 by the 2000 Census. In 2012, Monkton still has a small, tightly knit community of active citizens: the Monkton Community Coffeehouse meets the third Monday of the month at 7 PM at the Firehouse, the town website features upcoming events and topical posts, and there's a new online town forum (http://monktontalk.org/).
Small and sweet, Monkton is perfectly situated between two of Vermont's biggest cultural and employment centers: Burlington and Middlebury. More than a bedroom community for bigger towns, Monkton has personality and pride. During town meeting this year, Monkton voters chose a flag to commemorate the town's 250th anniversary. The town flag, designed by Linda Reynolds, a Mt. Abraham Union High School art teacher who has been teaching for 34 years, will be dedicated this summer.