Vermont Summer Spirit: Gin or Vodka?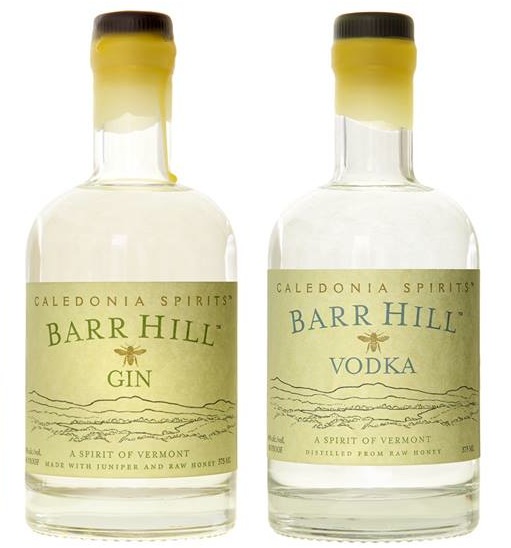 Vermont summer sometimes cries out for a refreshing tonic…maybe with a little gin or vodka. These summer pleasures are even more pleasurable now that distilleries are cropping up like weeds all over the state.
Here in Addison County we have GoAmericaGo Beverages (makers of award-winning WhistlePig Whiskey). Raj Peter Bhatka, who bought WhistlePig Farm in 2007,  tells the story of  this way:
"The land first became accessible through the joint efforts of British soldiers and Colonial American militia men in 1759, who, led by General Geoffrey Amherst, cut a route through the current site of WhistlePig Farm during the French and Indian War. Following the Revolutionary War and into the 1790's, much of the forest was cleared for farmland, largely by war veterans who recalled the beauty and fertility of the area.
By the 1820's, a small settlement known as the Hamlet of Shacksbury had sprung up…" Today Shacksbury is known as Shoreham, Vermont. And if you are a serious fan of Rye Whiskey, you might consider living nearby the farm. You'll be able to walk home and never have to worry about drinking and driving.
Queechee has Vermont Spirits, distillers of ultra-premium vodkas. Their Gold Vodka makes use of one of our beloved local resources: maple syrup; their Vermont White uses milk sugar. And in season, they produce a Limited Release Vodka made from early run maple sap.
And further North, we have Green Mountain Distillers. Makers of organic vodkas and organic gins right in the Village of Stowe. Their "award winning Green Mountain Organic "Sunshine" Vodka is made from 100% organic grains and Pure Vermont spring water." Ahhh…
Of all the great distilleries here in Vermont, Caledonia Spirits is a few fingers above the rest. Their commitment to organic practices and the local community is certainly honorable, but their flavors are out of this world. Founded by Todd Hardie, beekeeper and naturalist formerly of Addison County, Caledonia Spirits "works with a network of regional farmers to showcase the beauty of their grains, fruits, and bee hive products in spirit form." The results are truly magical. Todd describes the Gin as "a celebration of our special connection to the land."
Taste it for yourself at Todd's old Honey Gardens honey house in Ferrisburgh (and bring a designated driver, this amazing stuff packs a wallop.)