First Vermont and Now the World: New Realtor Designations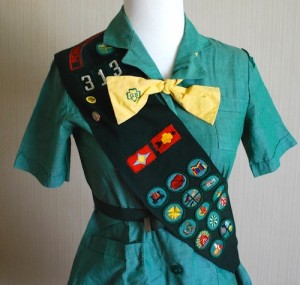 I was not idle this winter. I am pleased to announce that I earned a few new National Association of Realtors designations. Like the Girl Scout badges I earned as a youngster, my designations make me feel good about my achievements.
Here is my list of real estate designations to date:
CIPS – Certified International Property Specialist
TRC – Transnational Referral Certification
SRES – Senior Real Estate Specialist
CRS – Certified Residential Specialist
Hospitality Specialist – This one is self explanatory
REALTOR – The term REALTOR® is a trademark of the NATIONAL ASSOCIATION OF REALTORS®. "The trademark, along with the Code of Ethics and Standards of Practice, sets members apart from other real estate licensees. NAR has adopted certain rules intended to preserve the value of the REALTOR® trademarks for all members, current and future." (www.realtor.org)
I belong to the following organizations:
NAR – "The National Association of REALTORS® is America's largest trade association, representing over 1 million members involved in the residential and commercial real estate industries." (www.realtor.org)
FIABC – The FIABCI is a federation of 100 national real estate associations and is comprised of real estate professionals from 60 countries. It has five official languages: English French German Japanese and Spanish.
Leading Real Estate Companies of the World – Leading Real Estate Companies of the World® is a collection of over 500 of the finest residential real estate firms around the world, producing more annual home sales than any other real estate network.
Why? I am already an established real estate agent here in Vermont, why should I pursue more realtor designations? Because real estate is both local and global. This truth becomes more apparent every day. My new designations provide expanded knowledge, research, networking and tools that can make transactions happen almost anywhere. This is good for my clients and for Vermont.
But despite all this acclaim and years of experience, it hasn't gone to my head — though I can't say the same regarding my Girl Scout sash full of badges. Contact me.