Do dressing rooms have a place in Vermont homes?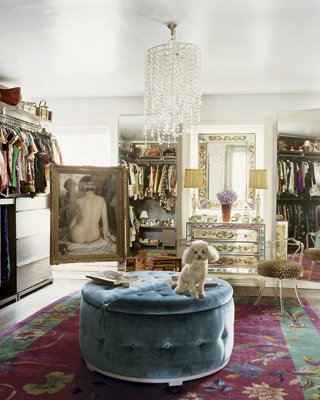 An Elegant dressing room might seem the antithesis of the traditional Vermont home where mudrooms and woodsheds predominate, but in history and in Vermont there is a place for such refinement.
The dressing room in Vermont's MLS listings has taken on many different names, but none quite evokes the sumptuous origins of the dressing room, the boudoir.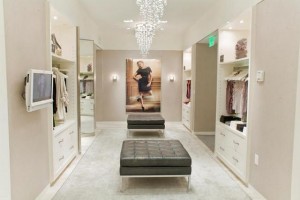 Historically, the boudoir was a suite of rooms, adjacent to her bedchamber, where the lady of the house bathed and dressed. During the Victorian era in the United Kingdom, the boudoir (somewhat distinct from the dressing room) was a lady's sitting room, not unlike a gentleman's cabinet or study, where a person enjoyed gender-specified activities such as embroidery or cigar smoking (perhaps both at once?). During this same period in the States, the term 'boudoir' often replaced the term 'dressing room' because of the prestige and sophistication conferred by the use of French.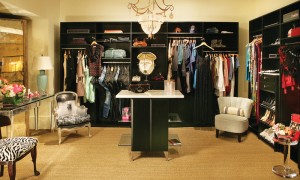 Today the term boudoir tends to refer to Renaissance and French inspired bedroom styles, but let's stick to the concept of the dressing room as a place to get dressed for an evening out (or a lavish evening in). It's a room where style, luxury, and practicality come together.
This lovely room seems to have fallen out of the Vermont vernacular, both in terms of language and architecture, in Addison County. Instead the MLS property descriptions and architectural plans refer to walk-in closets, master suites and sitting rooms. But the once beloved room is coming back into vogue in Vermont. Small rooms that once held cribs and stuffed toys are finding new purpose housing Jimmy Choo sandals and Brioni suits.
The following Vermont homes feature wonderful dressing rooms, sitting rooms or incredible walk-in closets:
Here are some wonderful dressing room links to inspire you:
The Enchanted Home
Architectural Digest
Fabulous Dressing Rooms and Closets
Dressing room images credit: www.theenchantedhome.blogspot.com