Vermont Beer: Is Middlebury the Mecca?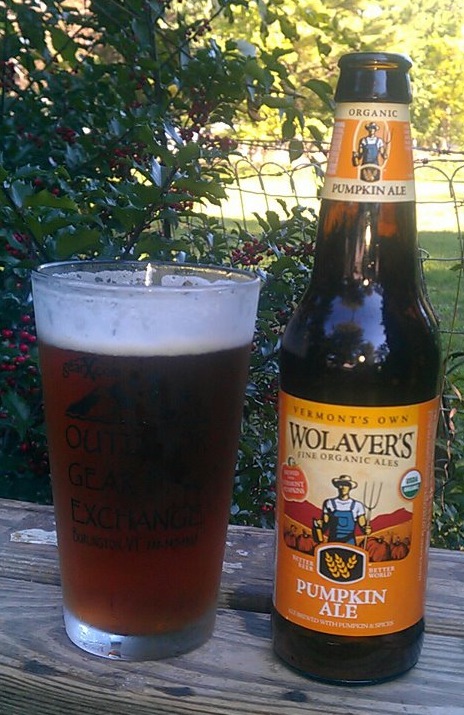 Vermont is famous for excellent food, crafts and craft brewed beer. This is part reaction against mass production part love of gourmet, local food, handmade products, and Beer. Vermont has a higher number of craft breweries per capita than any other state. More than 12 percent of beer sold in Vermont is brewed in-state. This is because people in Vermont have a huge loyalty to Vermont products and Vermont beer is just better.
MSNBC listed Burlington as the fourth best beer city in the world behind Amsterdam, Berlin, and Brugge in 2006. This would make it the best in The United States. Burlington is the best in some ways, but I love the alliteration of "Middlebury the Mecca" of  Vermont craft beers. And Otter Creek does make a great beer.
There are two types of breweries in Vermont regional and micro. The American Brewers Association defines a "craft brewery" or microbrewery as "small, independent and traditional". These brewers brew less than 6,000,000 barrels per year. A regional brewery is one that supplies beer to a fixed geographic location (makes sense).
As a Halloween treat, I thought I'd compile a list of breweries and link to great local properties for sale nearby, as one should never drink and drive.
The Alchemist Cannery – Waterbury, Vermont
Fiddlehead Brewing – Shelburne, Vermont
Harpoon Brewery – Headquartered in Boston, Massachusetts, largest plant in Windsor, Vermont
Hill Farmstead Brewery – Greensboro Bend, Vermont
Lawson's Finest Liquids – Warren, Vermont
Long Trail Brewing Company – Bridgewater, Vermont
Magic Hat Brewing Company – South Burlington, Vermont – Owned by North American Breweries – Rochester, New York
Otter Creek Brewing – Middlebury, Vermont (also produces Wolaver's Certified Organic Ales brand) – Owned by Long Trail Brewing – Bridgewater, Vermont
Rock Art Brewery – Morrisville, Vermont
Switchback Brewery – Burlington, Vermont
Brewery at Trapp Family Lodge – Stowe, Vermont
Trout River Brewing – Lyndonville, Vermont
Northshire Brewery – Bennington, Vermont
According to Vermont Business People Magazine: Catamount Brewing Co. in Windsor became Vermont's first microbrewery when it opened in 1986, followed by The Vermont Pub & Brewery in Burlington in 1988, and Long Trail Brewing Co. in Bridgewater Corners and Otter Creek Brewing Inc. in Middlebury, both started in 1989. Magic Hat Brewing Co. of Burlington joined the fray in 1994.
There is something about this beer video that reminds me of the old Saturday Night Live skit about Julia Child, but you get the picture.