The Hidden Beauty of Pollination In Vermont and Online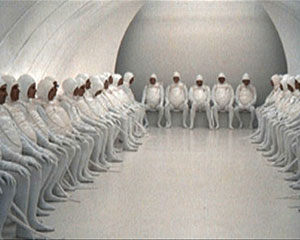 Vermont summer is all about the birds and the bees. Now that the sun is out, the kids have graduated, fathers have been feted and the state is rich with vibrant color, it is appropriate that we stop to take a look at the little ones that make it all possible. Not those little ones…
Of course I'm referring to the pollinators of the luscious gardens of Addison County, the messengers from the stamen to the pistil: bees, butterflies, flies, moths, humming birds, even bats.
When animals pollinate plants, it's pure chance. Pollination is not their goal, they are looking for treats like pollen and nectar. As they dine, they often bump against the stamen and get pollen all over themselves. As they move from meal to meal, they bring that pollen with them – et voila, pollination occurs! To attract more visitors, flowers that rely on animals for pollination are beautiful and smell wonderful.
TED recently featured an amazing video capturing pollinators on the job: Pollination: it's vital to life on Earth, but largely unseen by the human eye. Filmmaker Louie Schwartzberg shows us the intricate world of pollen and pollinators with gorgeous high-speed images from his film "Wings of Life," inspired by the vanishing of one of nature's primary pollinators, the honeybee. (www.ted.com)
[youtube eqsXc_aefKI]
Here are some examples of Addison County's beautiful gardens.The images below don't do too much for the senses, you'll have to visit these gardens in person. But do click on each image for complete property details.
| | | |
| --- | --- | --- |
| | | |
| This secret garden in Vergennes is one of my favorites. It is right in the middle of town and yet it's worlds away… | This Panton home on Lake Road, features breathtaking gardens and views. 10+ acres and 217 ft of lakefront. | Rolling hills, pond, gardens and pastures on 115 acres in Lincoln. Guthrie Road |
Recommended Reading:
The Vermont Garden Journal
The Vermont Gardener
image credit: riffle.blogspot.com