A Bridge by Any Other Name Would Span Lake Champlain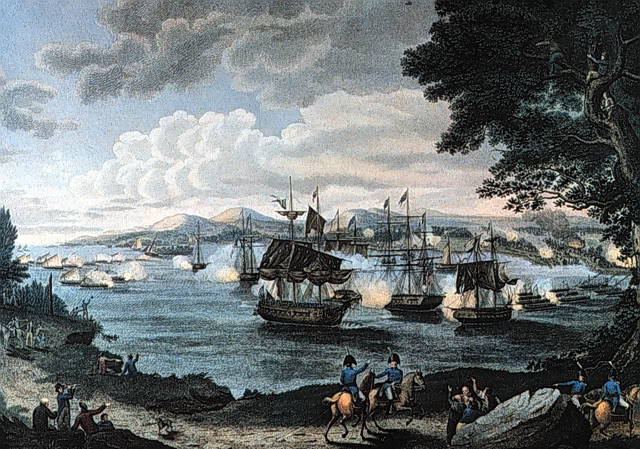 The Lake Champlain Basin is rich in history. From the Paleoindian hunter-gathers 11,300 years ago to the Revolutionary War to the Champlain Canal connecting the lake to the Hudson River system, Lake Champlain has been an essential transportation route. It is still a popular route for pleasure boaters, fishermen and eco-tourists.
The Champlain Bridge was one of the first continuous truss road bridges built in the U.S. It was opened to vehicular traffic in 1929. Also known as the Crown Point Bridge, the Champlain Bridge was blown to bits in November of 2009. Engineers had deemed it unsafe because of severe erosion to its concrete piers. A replacement bridge is scheduled to open on October of this year.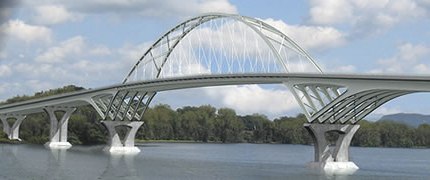 The design of the new bridge is reminiscent of the original, and the location will be the same, but an organization in New York State wants to rename the bridge after two fallen state troopers: New York Trooper Lawrence "Larry" Gleason and Vermont State Trooper Gary Gaboury.
Like many Vermonters, I do believe we should honor these fallen heroes, but the Gleason Gaboury Bridge just doesn't have the same historic cachet as the Champlain. We could call it the "GG" for short, but that name is better suited for English Setters and great grandchildren.
Forts at Ticonderoga and Crown Point controlled passage (and therefore commerce) on the Lake before the country was established. Lake Champlain was the site of the first naval battle of the American Revolutionary War. In the 19th Century, the Champlain Canal connected Lake Champlain and the Hudson River System – opening up commerce between Montreal and New York City. Given the significance of our once-and-future Great Lake (give a date here) in the history of our country, we should probably continue to honor the past with an auspicious name such as Champlain.
One of my properties has a spectacular view of the lake and the bridge. It's an historic home on Route 125 in Bridport. Lake views, mountain views, 14 acres. Take a look (click on the image to view complete listing details):
Recommended reading/viewing for bridge, demolition and history buffs:
Lake Champlain Bridge: Elegant, Historic, Destroyed
Lake Champlain Bridge Cam
Lake Champlain Maritime Museum
Lake Champlain Bridge Explosion on YouTube
image credits: 27regimentra.com, www.addisoncounty.com