Vermont Apples: A Bumper Crop along Lake Champlain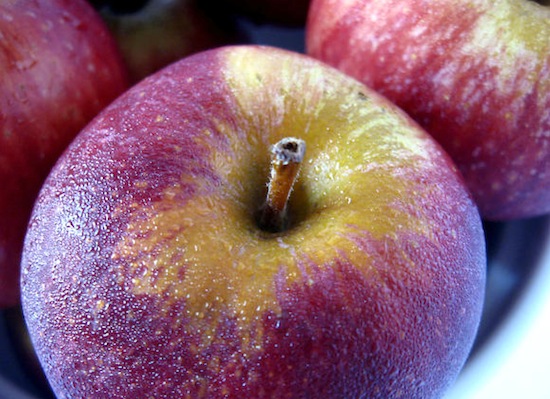 If you spend any time outdoors along Lake Champlain this month it is likely you will bump into an apple. After a fairly dismal apple year in 2012, early warmth followed directly by early frost, this year's crop is hard to beat. Though orchards create the right environment for fairly consistent crop yields, Vermont orchards up and down the Champlain Valley are reaping the rewards of good weather. In some parts of Vermont, crops are as much as 50% larger.
We spoke to Megan Humphrey from Shelburne Orchards (I know it's not Addison County, but it is a great orchard right on the Lake) about this year's bounty. "So much moisture early in the season gave the apples a serious boost. They got big early. This usually means more drops (we have a truck-load sale of them this weekend), but the apple is not really safe until it is in your kitchen." The orchard still has McIntosh, Red Delicious, Golden Delicious….and a few Cortlands, Fuji, and Macouns left.
The climate has definitely changed and many varieties are ripening a little later. Some orchards will stay open as late as Thanksgiving. Here are a few favorites in Addison County:
Happy Valley Orchard
Middlebury VT, September 6 – November 25
Champlain Orchards
Shoreham VT, August – October
Douglas Orchards
Shoreham, VT, Early September – Thanksgiving
But of course, you might not want to drive to pick your own apples. You might want to just step outside your door to reap the bounty. I understand. Here are three great Addison County properties that will meet, and even exceed your apple-picking desires: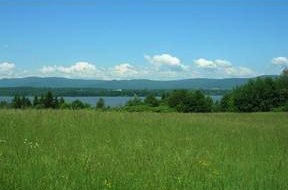 805 Smith Street, Shoreham, VT. 100 acres of Vermont with 2000 feet of Lake Champlain shore frontage! With beautiful South/west and West majestic lake views, acres of open fields skirted by  woods. Property includes: 3-bedroom 2700 square foot home features a 360 sq.ft. family room with a massive wood fireplace, 22-acre organically certified apple orchard, a 27 x 40, two story barn and a small lakefront cottage (needs a bit of rehab) with water, septic and heat.This property is in the Vermont Land Trust.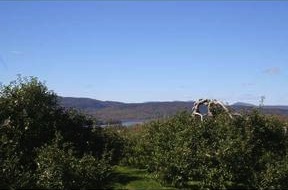 1916 Smith Street, Shoreham, VT. This is Orchard Knoll Farm on 27.77 acres overlooking Lake Champlain and surrounded by conserved land.
An antique home with views and privacy, the residence is a 4,000 sq ft historic 5 bed room Colonial on a paved circular driveway among hedges. The property includes an in-ground heated pool, two large barns,(one with horse stalls), pond and stream. Large cedars and weeping willows grace the property and the very productive apple orchards are leased to a local orchard.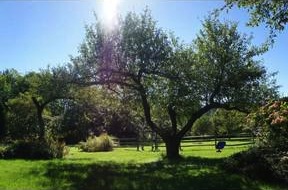 87 Rotax Road, Monkton, VT. Live in your own apple orchard.Monkton pond views from a 2100+ sq. ft saltbox cape with new addition in 2010.,br>Features: large first floor great room & newer kitchen with designer cabinetry; Thermador five burner gas cooktop in large kitchen island; Hickory hardwood wide plank floors all throughout the first floor; Second floor master suite; Deluxe new bath and walk-in closet; Second floor den.Great windows look out onto the full length deck. Cedar covered porch on south end. Great level open yard with beautiful gardens, 600 sq. ft. barn with power.