Bad Weather and Really Good Food in Middlebury
The intense beauty of Vermont seasons cannot be denied, despite today's winter weather advisory and yesterday's headline in the Burlington Free Press: "Weather Rapport: Winter to make another comeback in Vermont." The weather in Burlington is cold and gloomy; the weather on Lake Champlain is cold and gloomy; the weather here in Middlebury is cold and gloomy. Perfect weather for fireplaces, introspection and poetry…
On Spring days like today when the sun seems to be on sabbatical, some of us search for Spring in other places – like on the plate or in the bottle. Don't get me wrong, I am not advocating a week-long binge until the thermometer straightens up, I am merely suggesting a few options for levity.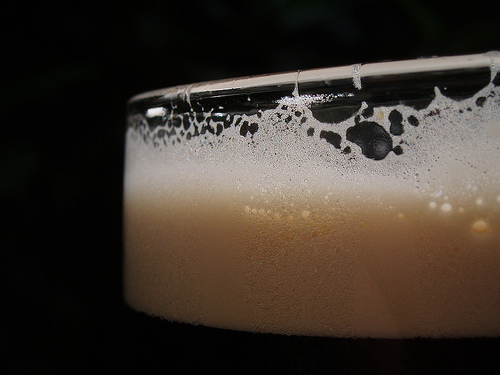 People in Vermont love local food and drink (we even have a Hops Queen – hops as in beer, not bunnies). Here are two recent examples that underscore why foodies and Vermont are such a good match:
Earlier this week we topped the 2013 Strolling of the Heifers List, a ranking of all 50 states and D.C. based on their commitment to local food. "The ranking was based on several factors: the number of farmers markets in a state; the number of CSAs, in which consumers buy shares in a farm's output; and the number of "food hubs," which help farmers with economies of sale by distributing products to consumers and stores." (NPR.org)
Hill Farmstead Brewery, a Greensboro Vermont beer, was recently rated the world's best brewer on the popular international consumer review website, RateBeer.com. (New York Daily News)
Here are two recommended events on the Vermont Food horizon in April:
April 13 is the Fifth Annual Celebrate Vermont Beer & Hard Cider Day to benefit the Homeward Bound Animal Welfare Center, a division of the Addison County Humane Society – Two Brothers Tavern in Middlebury. This event will feature more than 25 of Vermont's finest draught beers and ciders.
April 26 – May 5 is Vermont Restaurant Week. During this week-long celebration of Vermont food, participating restaurants will offer special, prix-fixe menus showcasing their chefs' greatest dishes. Menus will feature three-course dinners (e.g. appetizer, entreé and dessert) priced at $15, $25 or $35 per person. The event is statewide, these Middlebury Area restaurants will be participating:
3 Squares – Vergennes "This eatery offers a small selection of local products, coffee drinks, a deli and "creative-casual" food. Weekend eggs Benedict specials. Seasonal light-fare dinner menu."
Antidote – Vergennes "The eclectic, seasonal fare at this speakeasy might be super-local — as in, from pigs raised by the chef himself. Try a "Pig Mac," a pork burger topped with house-cured bacon, pork belly, tobacco onions and BBQ sauce. Pair your meal with a local brew or specialty cocktail. Closed Sunday and Monday."
Tourterelle – New Haven "The owners of Brooklyn's Cocotte and LouLou make their mark in Vermont with country French cuisine prepared with local ingredients — and modern twists. Try the signature red curry bouillabaisse with saffron aioli. Sunday is brunch only. Closed Monday & Tuesday."
beer image credit: mooganic