The Main Streets and Back Roads of Addison County, Vermont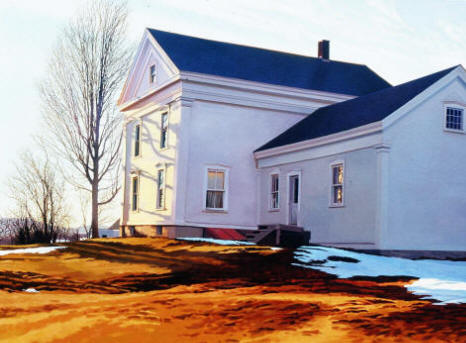 And you thought my real estate site was just another pretty face online! Take another look and refresh the page. You'll see that I showcase some of my favorite Vermont artists in my banner, one of whom just got her 15 minutes of fame on Boston television.
Lincoln, Vermont artist, Kathleen Kolb was featured on Channel 5's "The Main Streets and Back Roads of Addison County, Vermont" on February 16th. You can see the rebroadcast here on WCVB.
Kathleen is a landscape painter, she lives and works in my home town, Lincoln Vermont. Her oil paintings in particular portray Vermont at its most vivid. Maybe that is not quite accurate. Her watercolors images of Vermont winter are also spectacular.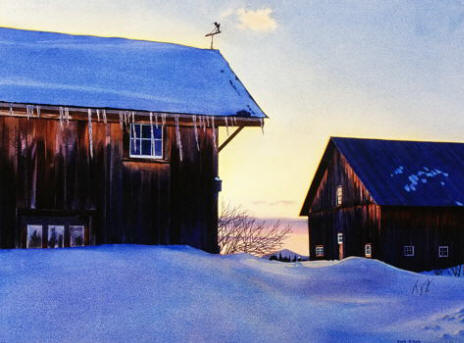 Of her work, Kathleen says: "My work is driven by two forces: a deep attachment to place and a passion for the visual effect of light on our everyday surroundings. I consider the power and beauty of weather, geography and human endeavor. For me painting is immersing myself in the sensation of light amongst all these elements, with all it implies about both the present moment and the passage of time, and working to hold that emotional reality with paint."
This Lincoln property (pictured below) is on 15 acres on Kathleen's road: Colby Hill. It even looks like some of her work…Here you'll enjoy some of the same delightful play of light Kathleen sees from her studio and from her work in the field.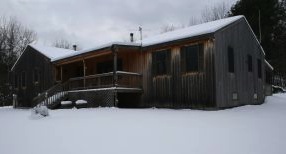 www.kathleenkolb.com